---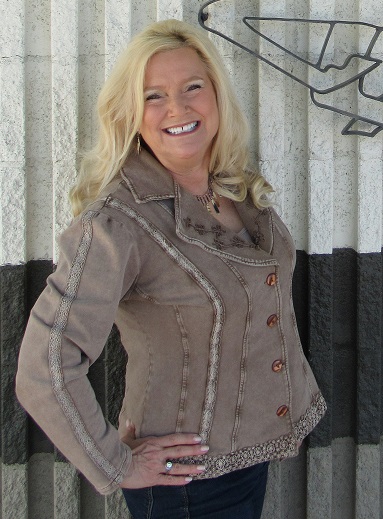 Executive Director Vickie Hutchinson enjoys overseeing the overall strategic and operational responsibilities of both the One Shot Past Shooters Club and the Water for Wildlife® Foundation. She began with both organizations spring of 2018.  Prior to accepting the position with the two organizations, she did over 10 years of marketing, development, fund raising and public relations with Louisiana State University Livestock and Equine Programs.
Vickie hails from Baton Rouge, LA but is no stranger to Wyoming.  Since 2014 she has spent the warmer months in Wyoming and feels it is the most beautiful state in the country.  However, she is quick to tell you, Louisiana has the best food and greatest football in the entire country.  A graduate of Louisiana State University with a BS in Dietetics, she also spent 30 years in health care.
If you ask her why she accepted her position with the two organizations, she states "because it sounded like so much fun".  She is obsessed with making and keeping the hunt and all the events surrounding it the best it can be.
In her spare time, she enjoys exploring the beautiful outdoors in Wyoming. Lately, cooking game using Louisiana Cajun recipes has proven a great past time and a source of constant creativity.  Vickie resides with her husband south of Lander in the Red Canyon area where she likes watching the abundance of wildlife stroll across the front yard. 
Random fact:  Vickie has a parrot who can perform the entire LSU Fight Song, dance to Michael Jackson, plays peek-a-boo and loves orange slices candy.
---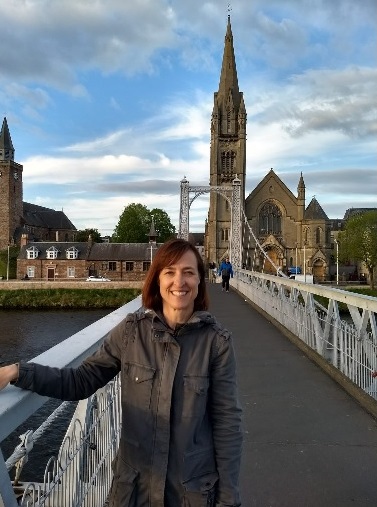 Gina Colovich is the part time Office Manager for the Past Shooters Club and the Water for Wildlife Foundation. She is responsible for the bookkeeping, member database and graphic design of the Past Shooters Gazette and websites for both organizations. Gina also has her own business services company where she provides bookkeeping and database management services to several clients.
Gina grew up in Wyoming and moved to Utah to finish her B.A. in Public Relations at the University of Utah. She worked for fifteen years at the Salt Lake Convention & Visitors Bureau where she moved from being an Administrative Assistant to Director of Technical Services. She loved learning the IT part of her job! As a lifelong learner, she then had to learn accounting when she moved back to Wyoming and took a position at Lowham Engineering as the Office Manager where she worked until 2013 when she started her own business.
When she has any free time, Gina loves to travel, cook and work in her garden. Recent travels have taken her to Ireland, Scotland, New Orleans and Greece. Middle Eastern dishes are her newest cooking passion.